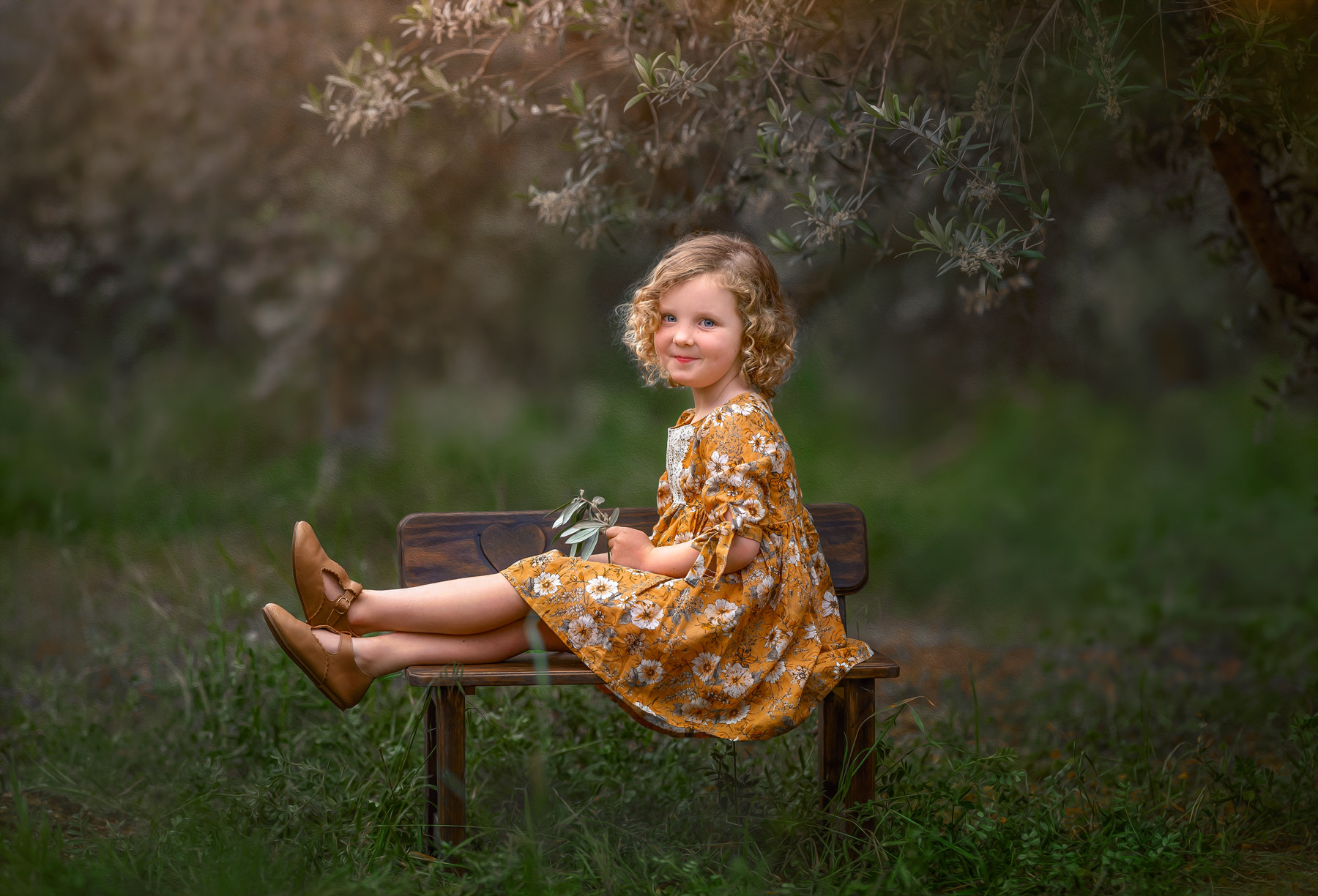 As a Perth Kids Photographer, I often get asked how I engage kids during the photoshoot and get beautiful/ dreamy pictures.
Taking amazing pictures of your kids is much more about skills than owing a nice camera. I have seen beautiful portraits taken with a smartphone or a point and shoot camera and really average pictures taken with a great camera. Not owning professional photography equipment should never be a barrier to capturing beautiful images of your kids and the everyday moments that will become cherished memories in a few years.
If you are parent with a passion for taking great photos of you kids, these pro tips will walk you through it and help to improve your skills.
I would love to see what you create! Share your pictures in our VIP Facebook Group. Feel free to ask for constructive criticism on your pictures and advice on anything photography related.
Also check out my blog post on how to keep kids engaged during a photo session.
1. Associate photo taking with fun times
Do your kids stiff up, start posing and fake smiling every time the camera or iPhone comes out? If your kids associate photo time with standing still and saying cheese - that's exactly what they are going to do.
For most kids, posing for mummy and daddy becomes a chore. They might be full of joy and having fun one minute but as soon as the camera comes out and you ask them to look up and smile, the fun stops and the fake smiles come out. The memory is lost.
What do you do?
The trick is to get your kids to associate picture time with fun and adventure.
Instead of asking them to look at the camera or stand still, why not make the photo time fun. Get down with them, play games, create something together. Keep the camera close by. Take short moments to photograph you child while they are fully engrossed in the activity. If you want them to look at the camera, ask them fun questions to grab their attention.
To get babies to look at the camera, try taping a squeaky toy to your camera and squeeze it with your free hand.
A good tip is to go with the flow. Don't set any expectations in advance. This usually results in frustration and kids are great at sensing that. If you make fun and play a priority during picture time, great pictures will follow!
If outdoors, ask them to find a bug, smell a flower or chase their sibling. You can also add some fun props to tell a story and instigate fun and play.
In the picture below, it was getting to the end of our photoshoot, the little girl has had enough and was ready to go home. We had some beautiful light coming through so I asked mum if there was something we could do that would make her happy. Luckily, mum had a lollipop that cheered the little girl right up and we are able to get some stunning close-up shots in beautiful light.
2. Be patient
When photographing kids, it pays to be patient and wait for the in between moments. Sometimes, they happen in a split second - a genuine smile or a joyful expression, you need to capture these before they are gone.
One of the skills of a great child photographer is to predict these moments before they happen. As a parent, you already have an advantage in that you know your child better than anyone else. You know what they like, what gets them excited and what they have most fun doing.
Use this knowledge to your advantage and guide your child to the desired expressions. If a bright green ice pole during summer months mean big smiles and a happy child, use this capture fun picture with the ice pole.
It may sound like bribing, but it can be used successfully in other ways too - like playing their favourite game or reading them their favourite book.
To get the most genuine photos, catch them in the moment - when they are playing and have completely forgotten about the camera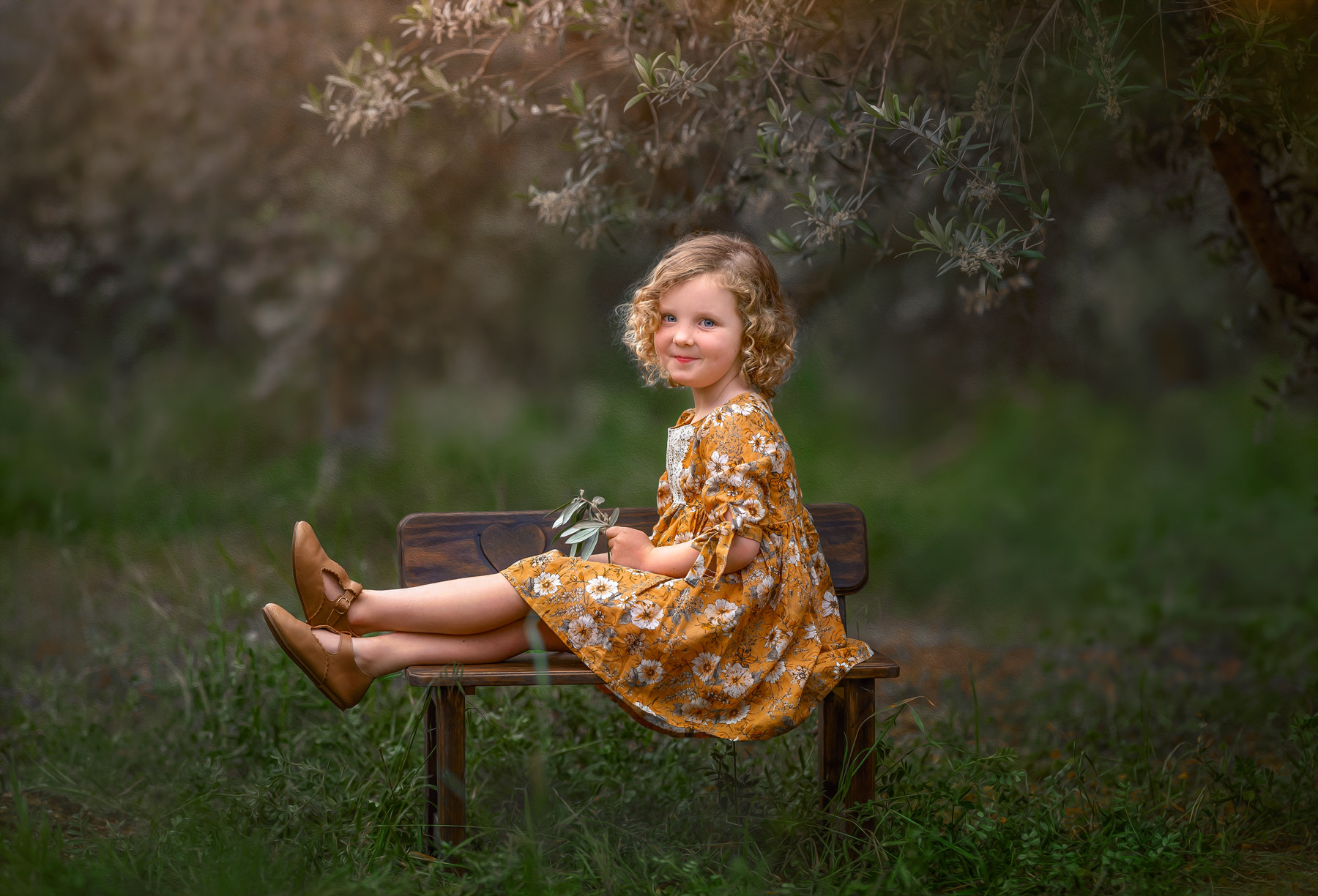 3. Keep the clothing simple, timeless and classic
When it comes to portrait photography, I follow a pretty simple rule: clothes shouldn't be distracting. They shouldn't take the attention away from what's happening in the photo.
For such a simple rule, it's harder to follow than you might think. Kids' clothes today are designed to grab your attention—with bright colours, cartoon characters, and writing and logos all over them. In photographs, all this takes attention away from your kids.
Thankfully, the trend is shifting and simpler clothing in neutral/ muted tones are much more widely available - even in shops like Target and Kmart. Read my blog post here for my favourite places to purchase kids clothing.
When I started pursuing photography professionally, I created a client closet with beautiful clothes that are great for portraits. You can do the same with your kids closet.
When buying clothes, think about how they will look in the photos. You can't go wrong with linen outfits in cute styles. They are comfortable for kids to wear in all weather conditions and look great in the photo too.
4. Finding the best light indoors
When you need to take pictures inside, try shooting near a large window. Make sure there is no direct sunlight coming through the window. Direct sunlight in itself is not bad. A lot of photographers use it to create high contrast pictures. If you prefer softly lit pictures like myself, then window light is the way to go. Turn off any artificial lights as it can add weird shadows and yellow tint to your kid's face.
When shooting outdoors, stick to the shade for closeup shots. Direct sunlight can add strong highlights and shadows especially on the faces. Shooting in the shade will result in evenly lit portraits. Environmental portraits in the direct sun work really well.
5. Embrace the outdoors
Unless you have access to a beautiful, light filled room, the easiest place to photograph kids is outside.
As an experienced child photographer, I find that kids are generally also happier in an outdoor setting. With space to run around and things to investigate - you can get really creative.
Try shooting on an overcast day or when the sun is low in the sky. If that's not an option, seek out a shady spot. When the sun is high in the sky, you'll get harsh shadows on your subject. And the bright light will make the child squint.
Good light will add a magical quality to your photos.
The same location can look completely different in the photos at different times of the day. And certain kinds of light are more flattering on your subject than others.
I am known for my softly lit moody outdoor images, so I almost exclusively shoot during sunset. Golden, dreamy light around sunset is the best light available.
Creating moody sunset portraits requires you to ditch the auto mode on your smart phone or camera and use manual mode (or referred to as 'pro' mode on your smart phone). Manual mode basically means that you can set the aperture, shutter speed and ISO on your camera individually instead of the camera setting all this up for you automatically.
Manual mode gives you a lot more creative control over your images so it is worth taking some time to learn how it works and how to use it. Watch out for my new blog post coming soon - Shooting in manual mode 🙂.
6. Watch the background.
Background in an image is almost as important as the subject. We want the focus to stay on your kids, the distractions in the background can take the attention away from them.
Before you click that shot, always pay attention to the background. Is the background adding to the story you want to tell or is it distracting? Sometimes, removing an object from your background is as simple as changing your angle or position.
If shooting indoors, remove clutter in the room your are shooting. When outdoors - keep an eye out for rubbish, electrical poles, cars etc to ensure they are not in your frame.
Including your surroundings can be a great way of telling a story, as long as they don't include things that are distracting and pull your attention away. Be intentional about what's in the photo.
Hope you find these tips helpful! Let me know in the comments if you have any questions or if you would like me to cover a specific topic in the future.
Sacred Seed Photography is a Perth Kids Photographer serving all metropolitan areas including Guilford | Swan Valley | Inglewood | Scarborough | Mount Hawthan | Hillarys | Queens Park | Subiaco | Leederville.
Take Better Photos Of Your Kids At Home
The best tips for how to take better photos of your kids outdoors or in your home.
BASED IN PERTH,WA
AVAILABLE TO TRAVEL WORLDWIDE