🍁 CALLING ALL FUN LOVING FAMILIES THAT LOVE THE OUTDOORS 🍁
🍂 Imagine a perfect autumn's day - the air is crisp and invigorating and the sun shines softly, casting a warm golden glow over the colourful foliage. The trees are adorned with a rich tapestry of oranges, yellows, and reds, creating a breathtaking display of nature's beauty.
🍂 And what better way to capture the magic of the season than with a whimsical family portrait session?
🍂 Why not whisk away to the most picturesque spots in Perth, where you can frolic amongst the leaves and twirl in your cosiest sweaters. We'll capture all the laughter, snuggles, and silly moments that make your family unique.
🍂 But here's the catch: autumn is fleeting and our photo sessions are limited, so you need to act fast! Don't let the season slip away without taking the time to capture some unforgettable memories with the people you love most.
🍂 So, what are you waiting for? Book your autumn family portrait session now before it's too late! We promise it'll be a fun and unforgettable experience that you'll cherish for years to come.
This offer will end on 31st of March 2023
As a valued SSP client, you will receive:
IN-HOME CONSULTATION - to discuss your vision and plan your family portrait session.
ACCESS TO CHILDREN'S WARDROBE - we have beautiful outfits available for kids of all ages that look stunning on camera.
FAMILY PORTRAIT EXPERIENCE - a fully guided, relaxed and fun photoshoot.
IMAGE REVEAL - where you see all of your images & select/ order your favourite.
FINE-ART PRINT - A beautiful 5 x 7" fine-art matted print of your favourite image.
$50 CREDIT - If you love the final portraits and wish to purchase more digital files or prints, you can use the $50 as a credit.
100% MONEY BACK GUARANTEE - If you are not absolutely in love with the portraits I create of your family, and wish to not take the fine-art print that is included in this offer, I will refund you in full.
This does not include any digital files.
Only 2 spots available! We are almost booked for this year's autumn family portraits.
You. Our portrait sessions are all custom created specifically for you to tell your family story. So, what makes us unique is you. No two sessions are ever exactly the same. As we plan and structure your session, you will share bits and pieces about yourself, your loves, and how you would like to see them in photographs, and your personal aesthetic. We will factor all of this in to create a custom portrait session that is designed for you and you alone.
CHECK OUT MY FREQUENTLY ASKED QUESTIONS BELOW
When will the photosession take place?
All sessions will take place between 25th April and 31st May 2023.
What time of day do the photo sessions take place?
Family Photo sessions are taken outdoors late afternoon, this is when natural light is soft and makes for flattering portraits.
Where do the photo sessions take place?
You have a choice of 5 locations - Please note that some locations are private properties and charge a location fee for photoshoots.
Location fee will be charged to client in additional to session fee and is listed below:
Hyde Park, North Perth - Free
Wineries, Swan Valley - Free
Raeburn Orchard - $75 (for 1-1.5 hour session)
S&R Orchard - $10/ person entry fee (no time limit)
Arulan Botanica Garden - $150 ( for 1-1.5 hour session)
Please keep the above charges in mind when choosing a location for your Autumn Family Session.
Who can come to the photo session?
You can have as many family members as you like. The more the merrier!
Yes! I offer a range of beautiful printed options, including frames and canvas, as well as albums, keepsake boxes and digital collections, all available to add on to your package. You don't have to make any decisions until you see your photos at your Image Selection & Design appointment. Our clients on average spend $2500+ on their custom artwork and digital images but we have something to suit all budgets. I will go through pricing in our initial phone conversation.
Do you offer payment plans?
Absolutely! We know that families really want to capture this time in their lives, and celebrate with artworks and printed products, so to help out I offer interest-free payment plans.
How long do I have to wait for my prints?
All of my photographic artwork is custom designed. To achieve this level of quality, please allow 6 weeks to receive your printed products
What should I wear to my photo session?
For Autumn Family Portrait sessions I will send you a Pinterest board along with a detailed guide on how to dress your family. We will also meet for a pre-session consultation in the comfort of your home to go through clothing in detail.
What if the weather is bad?
I will keep in touch with you in regards to the weather and will will make a decsion closer to the time of the photo session on wether or not to reschedule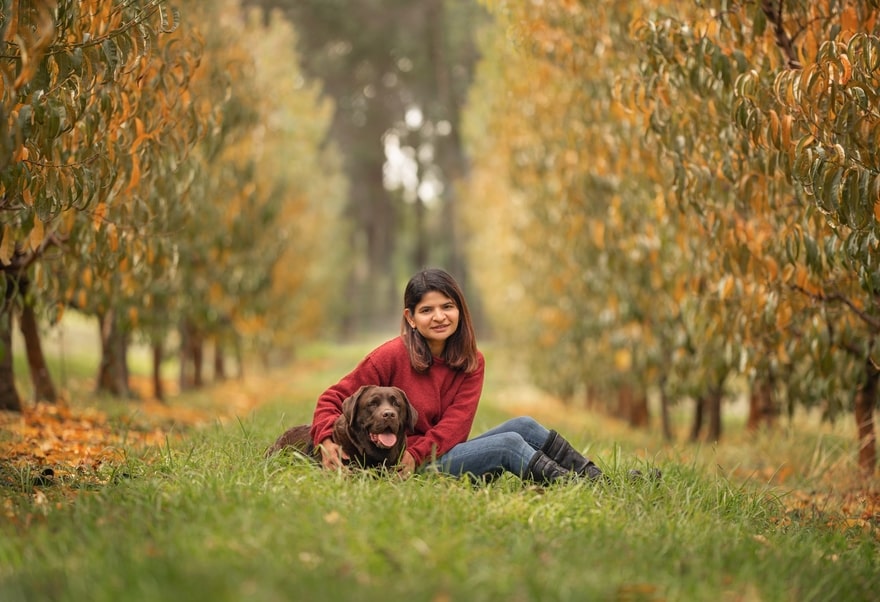 Surabhi is a Perth child, family and portrait photographer who values telling your story and creating soulful, intentional and authentic images. She is inspired by days gone by, a time when life was slow and simple. Her style of photography offers equal dose of elegance & whimsy.
Surabhi offer a boutique photography experience and creates timeless portraits that are made to be loved and passed on for generations.
"My desire is to create portraits that take centre stage in your home and make your children feel loved and empowered. I aspire to create family heirlooms with meaning and intention while keeping an elevated, personalised experience for your family at the forefront. I want these portraits to stay with your child thoroughout their life and remind them that possibilities and passions are limitless"
Join me and you will receive
We will have a consultation in the comfort of your home to discuss the vision you have in mind for your portraits. You will have access to our gorgeous wardrobe for kids. I will also coach you on how to prepare for your session, dress your family and what to bring to the photo shoot so you don't have to stress about anything. Photoshoot can include pets.
Worried your kids won't behave during the session? Don't worry, Suri's superpower is to relax the kids, become their friend and create amazing and variety of portraits that you will fall in love with.
All sessions will take place just before sunset when the light is most magical and glorious.
IMAGE REVEAL AND SELECTION
About three weeks after the shoot, I will meet you again in your home for the big reveal of your images! This is where you get to select the complimentary image included in your offer with the option to order additional prints and images. There will definitely be a ton of stunning ones to choose from
"Hands down the greatest photographer in the business."
"Photos are beautiful and natural, yet so magical"
"Surabhi, your work is absolutely magical."
Your work is so wonderful because it is not like everyone else's. I'm so thankful to have these photographs to look back on and see my children for exactly who they are. Their hair and eye colour, their skin tone and the natural environment they explored in, are captured so beautiful, in real life colour!
Surabhi, your work is absolutely magical!! Thank you so much for capturing my daughter so beautifully. You have no idea what these portraits meant to us. My daughter loves her portrait hung in her room. Everyone who comes to our home comments on how stunning these portraits are. Thank you again.
Doing a photo shoot with Sacred Seed Photography was honestly the most amazing experience! Surabhi was absolutely amazing with my kids. She was loving, caring, patient and respectful of their needs. The photos are beautiful and natural, yet so magical. I highly recommend Surabhi for any photography needs.
* Fill our the form below and we will be in touch by email or phone
* You can also contact us directly at 0433 963 098 or [email protected]
We wish to acknowledge the custodians of this land, the Wadjuk (Perth region) people of the Nyoongar nation and their Elders past, present and future.
Based in Perth, Western Australia