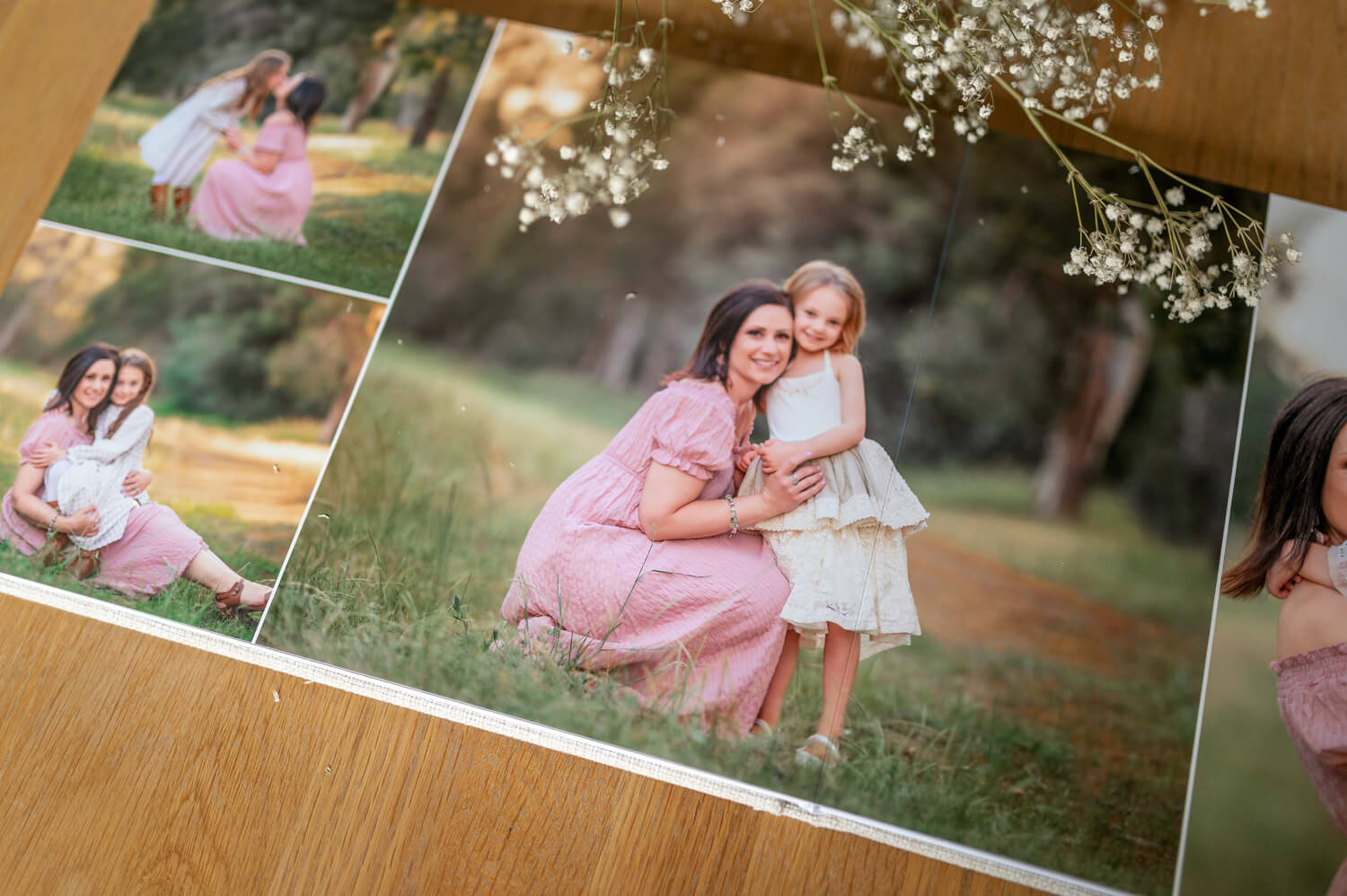 Every family photographer runs their business a little differently.. and what happens after the session is one of those very important parts of the process. When you're considering which photographer to work with, you might prefer one method over another.. or are confused why some photographers approach this specific part of the process so differently from others.
All of my clients enjoy an in-person Ordering Appointment after their portrait session. And I often hear people wonder why I do it this way. After all, isn't an online gallery easier?
Read on to find out why I love doing an in-person ordering session and what the benefits really are.
SO WHAT IS IT?
The Ordering Appointment is a meeting that takes place about 3 weeks after your photoshoot - this is when we sit down and look at the final (retouched) portraits from your session. This meeting is always done in-person and typically takes place in the comfort of your home. So why in-person? Why not just throw those final photos up in an online gallery and send off the link for each client to review on their own time? Because while the online gallery approach might sound ideal, it doesn't benefit the client at all from the expertise of the photographer.
When you have the photographer next to you, you can talk about how you can display your favourite portraits. You can discuss where you'd like your photographs to go in your home. Which two images are best displayed side by side. Go through product options like albums or gallery wall designs. But most of all, dedicate a quiet 30-60 minutes to simply sitting down and making all of the decisions.
In the end, an in-person meeting is faster, more productive, and a better experience than an online gallery. It might seem like a lot of work, but because I am there to help, it's a lot easier than trying to figure everything out on your own!
1. IT'S MORE EMOTIONAL
While I find myself holding my breath waiting for the first reaction during every single viewing appointment, that uncertainty disappears the second I see the happy tears or hear the laughter mixed with the oohs and awwws that come with seeing your images for the first time. If you're like most clients, you've likely been counting down to the day when you finally get to see the beautiful portraits we have worked so hard to create. Viewing your images during your viewing and ordering appointment is so much more impactful and emotional than simply looking at them in an online preview gallery.
2. YOU'LL SEE THE BEAUTY AND VALUE OF ARCHIVAL-QUALITY PRINTS.
If the only experience you've had with printed images is from Officeworks or Harvey Norman, you will be blown away by the beauty and value of professionally printed prints. Think photographic paper with rich textures, heirloom finishes, durable mounting, and unparalleled brilliance–all delivered ready-to-display in your home.
When it comes to delivery, working with a professional lab ensures that your custom artwork arrives at its absolute finest. From correct color calibration to unmatched durability, you can expect this outstanding quality on every product, whether you choose a large piece of wall art, a custom-designed fine art album, or several small display art pieces.
3. YOU SEE YOUR FAMILY/ CHILDREN PORTRAITS COME TO LIFE
With the ability to feel and see various products, it's no surprise that many parents describe their viewing and ordering appointment as an experience in itself. Imagine feeling the durability of a fine art album, comparing framing options to best suite your decor, or seeing the crisp details of signature wall art to determine which finishes will work best in your home. A state-of-the-art software can show how your family portraits will look on your walls or design an album for you, giving you a glimpse into how your favourite family portraits can become part of your everyday life.
These are all sensory experiences that you simply cannot replicate via an online gallery.
4. SOMETIMES IT'S NOW OR NEVER
We are inundated with digital images these days. It is not uncommon for our family photographs to remain on our hard drive or USB, and although the intention is to print them we often forget. If your hard drive fails or your social media account is hacked, these photos could disappear forever.
With life getting so busy every day, when are you going to find time to have prints made of your digital files?
Here's the nice thing about ordering prints in your viewing appointment - you DON'T have to worry about the process! I do all the hard work for you! While you enjoy your everyday life, I make sure that everything is taken care of and nothing less that spectacular will be delivered at your doorstep! How can I guarantee sheer perfection? I exclusively work with professional labs that offer high end products. I like knowing that all the work I put in post-processing the images from a session to make them look their best, is what I get in return.
5. YOU'LL RECEIVE GUIDANCE WITH CHOOSING IMAGES FOR YOUR PRODUCTS.
I never want you to feel overwhelmed when it comes to choosing your images or the ways in which you wish to display them. By the time we meet for your viewing and ordering appointment, I have already selected roughly the best 50-60 images to present to you. Together, we will discuss which images are best suited for different products and why, how to best utilize wall space in your home, and ways to display your remaining favorites. That eliminates the stress of second-guessing if that large framed piece you purchased is really the right size for a certain wall and drastically reduces the time spent anxiously mulling over hundreds of images just to find your fifteen must-haves to fill a display timber folio box.
6. …BUT YOU'LL ALSO HAVE INPUT WITH DESIGN.

Because you get to see how your wall art will look using a special program and preview what your fine art album will look like, you can share your input on sizes, images, frame colors, layouts, and more. Together, we will create exactly what you want for an end result that celebrates the joy and love between you and your pet, just the way you envisioned. You'll be inspired by the possibilities of showcasing images that reflect your life–and that of your family in your home.
7. IT'S A MORE AFFORDABLE APPROACH.
There is never an obligation to purchase anything prior to seeing your images and the products I offer. You are not taking a gamble on ordering images hoping you'll like them, as you would with a photographer who requires you to pay for a package before the photoshoot. You should be able to see exactly what you are purchasing just like any other product in the market instead of pre-paying for a product that could possibly fail to exceed your expectations. What you see is what you get, meaning you can confidently invest in professional children/ family photography showcased with archival-quality products.
Take Better Photos Of Your Kids At Home
The best tips for how to take better photos of your kids outdoors or in your home.
BASED IN PERTH,WA
AVAILABLE TO TRAVEL WORLDWIDE