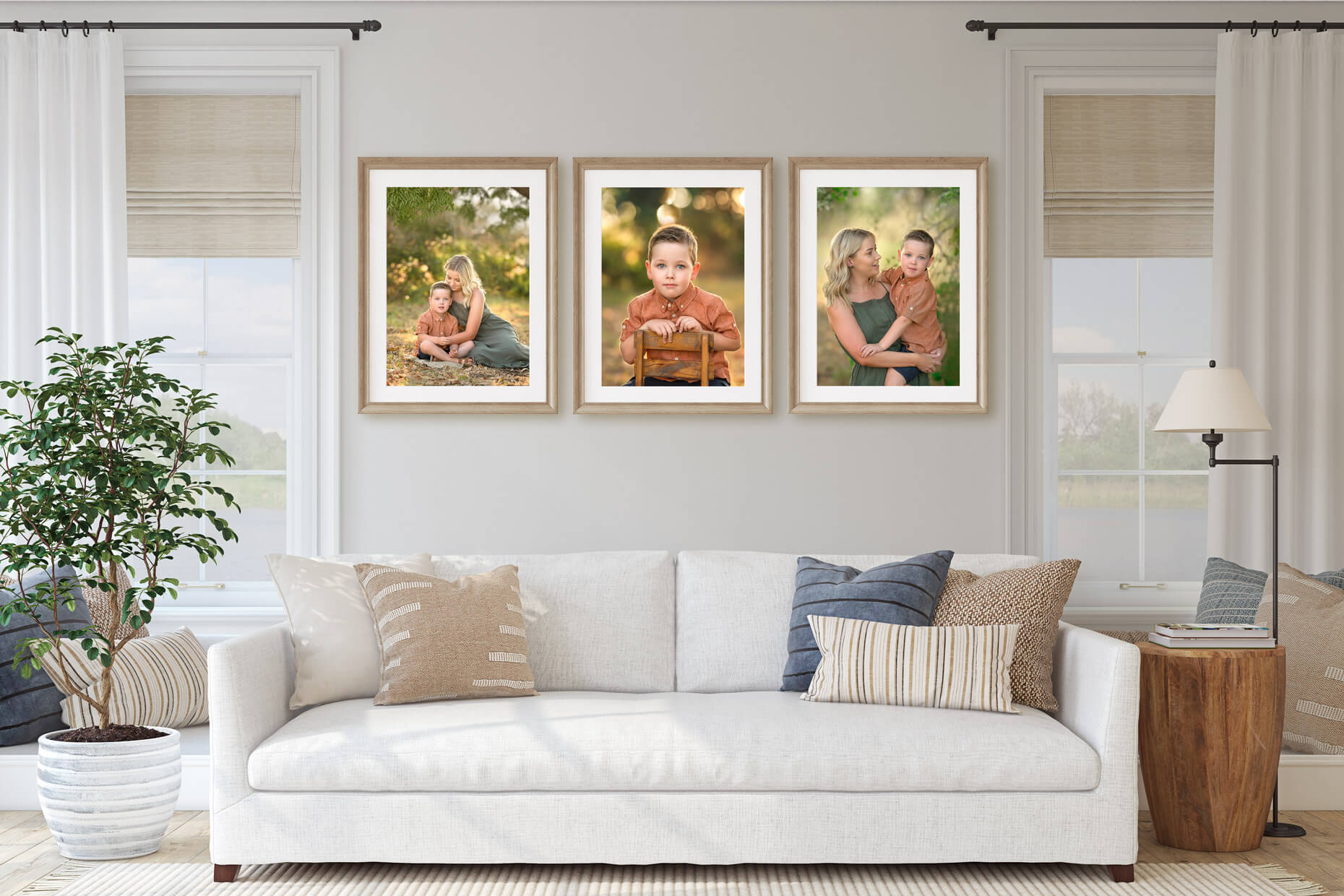 As a Perth Boutique Family Photographer, something we offer every client is the opportunity to meet us before their photo shoot for a pre shoot consultation. This is the perfect opportunity for us to meet you before you're are standing in front of our camera and before you trust us to create precious memories of your family. My preferred method to meet you is at your home because of a number of reasons that I will mention below.
So, what is a pre-shoot consultation and how will it enhance your experience with Sacred Seed Photography? We answer this and lots more below.
Your family portraits are a big deal.
What is a pre-shoot consultation?
A pre-shoot consultation is a friendly and informal meeting that all families of Sacred Seed Photography are welcome to be part of.
It's an opportunity for you to meet your photographer, Surabhi Gupta, in person ahead of your portrait session.
If you're married, you probably met with your wedding photographer prior to your wedding to find out if you got on well together, if you had the same ideas for the day and to discuss anything that he or she needed to know. This is very similar 🙂
When and where is you pre-shoot consultation held.
You pre-shoot consultation is held in the comfort of your own home.
Once we have chatted over the phone, we will agree on a mutually convenient date and time for your consultation. Weekday and weekend appointments are available and all consultations last for approximately 45min to an 1 hour.
Who should be available for the pre-shoot consultation?
If you have never worked with me before, I would love the opportunity to meet everyone in your family. Basically, anyone who is going to be in the photos. Meeting the photographer before the shoot helps everyone relax during the session including children. Some kids respond much better to familiar faces. It can be helpful when it is not a complete stranger with a camera on the day of the session.
We will also discuss your vision for your portraits, how you may wish to display your family photos and what clothes to wear to the session, so anyone who will be involved in those decisions should attend.
Usually, at the start of the consultation I meet the whole family. Dads are always very interested in exploring the portrait display options that we offer. We go through pricing and answer any questions that you might have. For the second half of the consultation, I sit down with the planner in the family (usually mums) and talk in details about the vision for the portraits, styling and clothing. Every family is different so there are no set rules.
What are the benefits of a pre-shoot consultation?
There are many reasons why I think a pre-photoshoot consultation is integral to the portrait making process. The consultation is collaborative and it enables me to provide you with a customised service and create images that are a true representation of your family.
1. Meet and get to know me
The days leading up to your family photos can be stressful! Almost all of my clients admit that they're anxious before portrait day. Many have never been on the other side of a professional lens. This is the major reason why I started having pre-shoot consults! Not only does it give me a chance to get to know you and your vision, I also get the opportunity to prepare you for the session, easing everyone's nerves. Meeting me in advance means that when you arrive for your session it feel like you're being photographed by a friend, not a stranger.
Here at Sacred Seed Photography, we pride ourselves in our long-lasting relationships with our families. We like to get to know you as much as possible so that we can tailor your session to you and your unique requirements.
The pre-shoot consultation is also great opportunity for you to tell us anything unique about your family. This could include any special interests, hobbies or special needs that would help the session to go more smoothly.
2. View Sample Products
At your pre-shoot consultation, we also talk about how you want to preserve your beautiful photographs. We'll discuss the types of products I offer and check out some samples. For example, if you really want an album, you can have it! And, if you love the triptych (Aria) framed print display, this would be a great time to let me know, so that I can plan for the best shot while we're out taking photos.
3. Design your portrait session to your unique dreams and requirements.
The pre-shoot consultation is a chance to collaboratively 'design' your portrait experience.
Our meeting is an opportunity to communicate your ideas and expectations, and if you're not sure, you can ask me for suggestions!
You may not realise it but there is a lot to consider. Everything from the colours to be used in the portraits, any props or accessories to be used. The location for the photo shoot. The style of your portraits (moody, formal, candid or a mix).
Also, knowing where and how you plan to use the portraits, and style of your home where they will be displayed, are all important and will impact what we create for you. Being in your home gives me the ability to see your space first hand and recommend art work to match.
Knowing your preferences in advance means that we can be as prepared as possible on the day of the session.
4. Choose the right clothing.
This is also a great opportunity to talk about suitable clothing, colours and styling. Being in your home helps me understand your style and colour preferences. When displaying your family photos on your walls, the colours and styling should compliment your home decor and not compete.
5. Know what to expect
During the consultation, I also discuss with you how to prep and what to expect on the day of your session. From experience, we know that our clients arrive feeling more comfortable and are better prepared if they know in advance what to expect. This also always results in an amazing experience on the day. Our priority on the day of your shoot is always for your family to have fun and spend some quality time together. Therefore, we love to sort all the details out well in advance.
Is the pre-shoot consultation optional?
In short, no….but it is something to be enjoyed! The design consultation is an integral part of the creative process here at Sacred Seed Photography. If meeting in person in your home is not possible for whatever reason, I can also offer a zoom or a phone consultation. Although, to take full advantage of this service, in home consultations are highly recommended.
We recognise that by booking to have your portraits taken by us, you are investing your precious time, effort and money into the process. Therefore, we feel a pre shoot consultation is very important. It enables us to be able to provide you with the product and service customised to you family.
Is there a charge for a pre-shoot consultation?
The pre-shoot consultation is part of the overall full service that we offer and included in the session fee. We limit the number of sessions we take each month so we can ensure each of our client has the same amazing experience. Because of this, we recommend booking your pre-shoot consultation at least a month before your photo shoot.
If you're looking for a photoshoot that is personalized to you (and of course you are — that's why you're here!), the pre-shoot consult is a can't-miss part of the process. It will help you get more familiar with your photographer, clarify your vision for the shoot, and turn your expectations into reality.
Convinced? Book a pre-shoot consultation with me here
Take Better Photos Of Your Kids At Home
The best tips for how to take better photos of your kids outdoors or in your home.
BASED IN PERTH,WA
AVAILABLE TO TRAVEL WORLDWIDE